Book our 30 min pitch
For a better understanding of our offering, please schedule a meeting with us.
30 min agenda:
5 min: Presentation of attendees

10 min: Pitch

15 min: Q&A
In many industries, stress and burnout among employees and managers affect the bottom line in the form of reduced motivation, absenteeism, sick leave, redundancies, loss of skills, and hiring and training that is costing organisations a lot of money.
In short; it's a time-consuming, expensive, and vicious cycle.
Major leading companies such as Accenture, Cisco, Microsoft, and P&G have used wellbeing platforms and technology to gain a holistic understanding of employee health.
The goal is to go from stress and burnout to creating robust employees and organizations that perform optimally.
At WeMe, we have studied and been inspired by the best companies in the industry. We will differentiate ourselves from these by using elements of AI, VR, micro-learning, as well as physical and digital coaching based on Scandinavian management culture. We are now gradually incorporating these elements into our Wellbeing platform.
We have completed our first market tests and are in dialogue with potential customers such as Apotek1 Gruppen, Ernst & Young AS (EY), Norsk Hydro, Sweco Norway etc.
Paying pilot customers are already in place.
WeMe was started by Jan Strøm, Linda Krog Ødegaard, and Rune Kroken who all have extensive experience from management, organizational development and coaching. For more information on teams, investors and advisors, see About Us.
To finance the development of the platform and the first phase of the commercialization, we will be raising 1.5 MNOK in July 2022 at a price of 8.5 MNOK pre-money. Minimum drawing will be NOK 250,000.
«My experience is that coaching has a great positive effect on our employees. I think WeMe's digital solution for self-management, supported by digital coaching, is exciting.
I will follow WeMe with great interest in the future.»
HR Manager, Nordic Coaching manager, EY
Lise Haug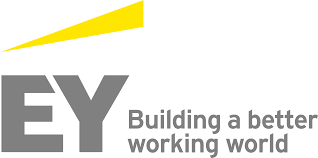 "In our tender, it was WeMe's solution that has grown the most on me over time.
It is obvious that managers will want this solution and will greatly benefit from gaining better insight into the needs of employees."
Head of section, Norwegian Industrial Property Office
Hanne Larder

«My experience is that coaching has a great positive effect on our employees. I think WeMe's digital solution for for self-management, supported by digital coaching, is exciting. I will follow WeMe with great interest in the future.»
HR Manager, Nordic Coaching manager, EY
Lise Haug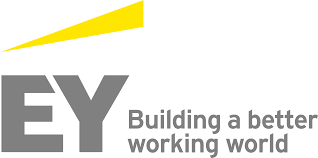 "In our tender, it was WeMe's solution that has grown the most on me over time. It is obvious that managers will want this solution and will greatly benefit from gaining better insight into the needs of employees."
Head of section, Norwegian Industrial Property Office
Hanne Larder