WeMe ❤️ Equinor & Techstars Accelerator 2023
WeMe ❤️ Equinor & Techstars Accelerator 2023
WeMe has been selected as one of nine global companies for this year's Equinor & Techstars Energy Accelerator.
Stress, burnout, and toxic culture are global megatrends, reducing team and employee performance. Furthermore, current macroeconomic conditions drive the risk of additional loss of productivity and competence. As a result, the business drivers for better employee – manager dialogue has never been greater. Being selected for the accelerator is a testament to the relevance and importance of WeMe's platform in today's business climate.
According to Gallup, the absence of an optimal employee – manager dialogue is estimated to cost USD 500 billion in the USA alone. Additionally, research shows that companies that have focused on employee-manager engagement are 23% more profitable and that an incredible 70% of the variance in team engagement is determined solely by the manager, visualizing an incredible opportunity worldwide.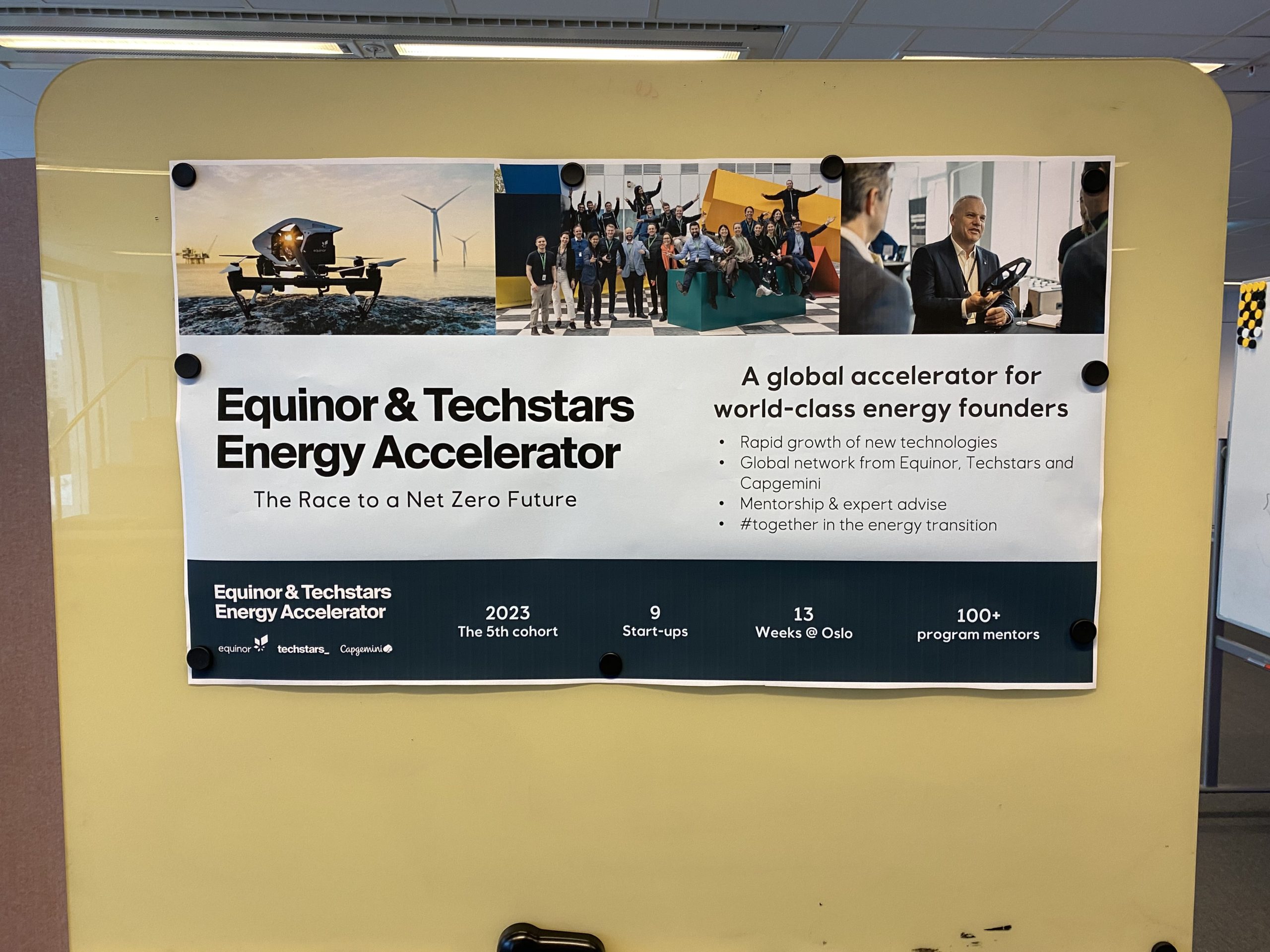 WeMe is among the nine participants in this years Equinor & Techstars Accelerator program.
WeMe Dialog is the missing best practice toolbox managers need to spark better dialogues to retain and motivate. Based on the combination of best practice content and the use of AI, the WeMe Dialog platform provides actionable insights into the quality of dialogue and areas of improvement. As part of WeMe's AI strategy, the company has developed its own WeMe GPT-4 Dialog Conditioning Engine (GDCE) for better dialogue conditioning. WeMe also uses AI for content production, translation, aggregation, analysis, and cultural development.
WeMe's participation in the Equinor & Techstars Energy Accelerator coincides with the plan to fund the company this summer.
For more information on the Equinor & Techstars Energy Accelerator 2023, visit equinor.com/energy/techstars.